Ringing World National Youth Contest
A report by Adam Muspratt of "The Gamekeepers"
On Saturday 11th July five teenagers from St Guthlacís regular ringing band set off for Oxford. Unfortunately one of our members was ill on the day but Sophie stepped in.
After an early start we were ready for a day of bell ringing. Our allocated time to ring was late afternoon so before this we visited some churches in Oxford and rang their bells. After lunch we rang at St Lincoln which had eight bells and gave us a good practice for the competition as they were a similar weight. Then we went on to the famous Christchurch Cathedral in Oxford and we rang on twelve bells which was a difficult but rewarding experience for all of us.
| | |
| --- | --- |
| | |
| At Lincoln College, Oxford | At Lincoln College, Oxford |
After a quick ice cream we went on to the church holding the competition which was St Thomas and we rang call changes; Queens and Whittingtons. Alison did an excellent job of calling it and a good beat was set. Then there was time before the results were announced to play some games on the field. Our team was made up of Alison Stokoe, Archie, Bethan, Charlotte Beaver, Will Gray, Sophie Hachat, Adam Muspratt and Tom Walters. Nineteen teams took part from all over the country. A team from Bedfordshire came first we came joint 14th but everybody enjoyed the days experience.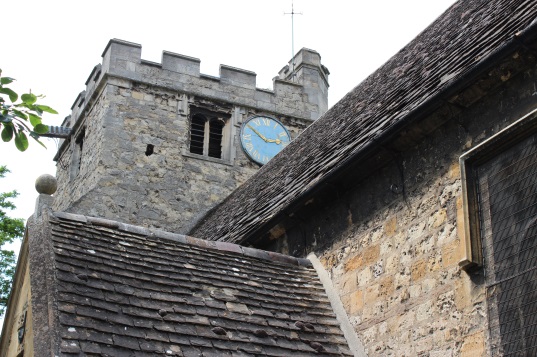 St. Thomas's, Oxford
Many thanks to Roger Stokoe and Johnathan Clegg for putting our team together and taking us to the event, Phil Stokoe for encouraging us and Vicky Hachat for transport.
Written by Adam Muspratt
Photos by Sophie Hachat